dog turf
now browsing by tag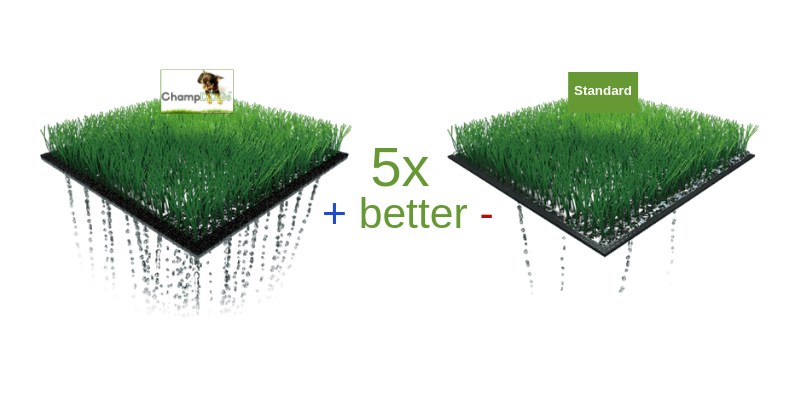 The New ARTTRAGrass ChampDogs-Turf Drains Five Times Quicker.
The ARTTRAGrass ChampDogs-Turf is a revolutionary design and it is 100% recyclable. It drains five time quicker than the usual artificial lawn.
Most artificial grass are manufactured with a latex backing and usually has a specific amount of holes in order to allow for water drainage. This is usually approximately 10cm intervals. ARTTRAGrass ChampDogs-Turf artificial grass backing is made out of polypropylene material. The main advantage of this polypropylene material is that it is water permeable and allows drainage at a rate of 5x more quicker than the backing that most artificial grass.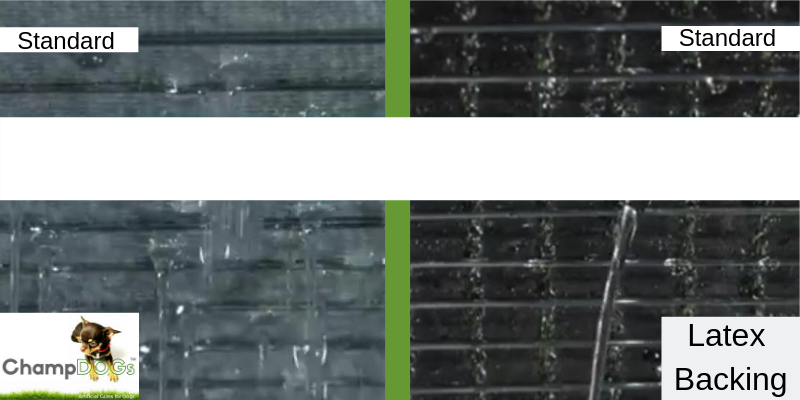 A majority of artificial grass have latex backing or SBR. SBR is also known as Styrene Butadiene Rubber and styrene is a chemical that can be toxic to humans organs such as the brain, liver and lungs.
A major aspect is that ARTTRAGrass ChampDogs-Turf Artificial grass desirable compared to other artificial turf as it is eco-friendly. The artificial grass yarns are made from polyethylene but there is no latex, polyurethane aka PU or coating used in the process of manufacturing. ChampDogs-Turf is made of 100% recyclable products.
IMAGE OF FRONT VIEW
ARTTRAGrass ChampDogs-Turf is Easy For installers To Carry
As installers we know how harsh the backing of artificial grass can be, especially when carrying it but the soft backing of ARTTRA ChampDogs-Turf is kind to the skin unlike latex backing. Another great advantage of the soft and smooth backing of ARTTRA ChampDogs-Turf is that there is no friction when the rolls are laying side by side. Artificial grass weighs quite a bit and is not exactly easy to move when piled up either in storage or in transit. Due to the excessive weight of the rolls installers turn to drag it during offloading their vans but this can prove difficult due to the nature of the ripped design of latex back turf. Now thanks to the ARTTRAGrass ChampDogs-Turf this issue has been eliminated as it is much lighter that the same on a latex backing. No more cuts or scratches of the skin.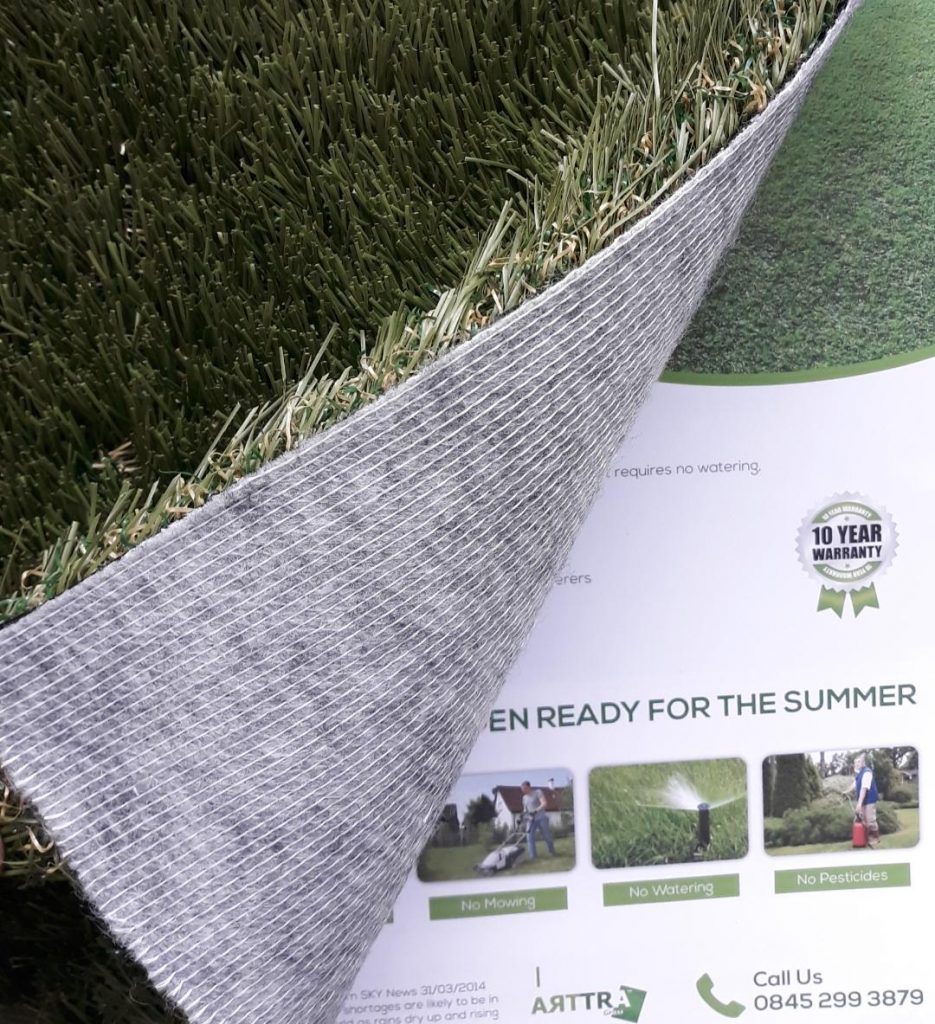 ARTTRAGrass ChampDogs-Turf is perfect for high traffic areas and is 100% stronger than standard artificial grass. ARTTRAGrass ChampDogs-Turf has exceptional tuft-lock, eliminating shredding and loss of the grass yarns. It features a high stitch count of 25,200 for square meter and has a pile height of 35mm. ARTTRAGrass ChampDogs-Turf is lush and has super-soft feel with a natural multi-green colour with monofilament fibres which creates an extremely and aesthetically pleasing lawn.
So if you are a dog owner in Milton Keynes and want to know more about how this product can be of benefit to you and your pooch, kindly get in touch today.