artificial grass
now browsing by tag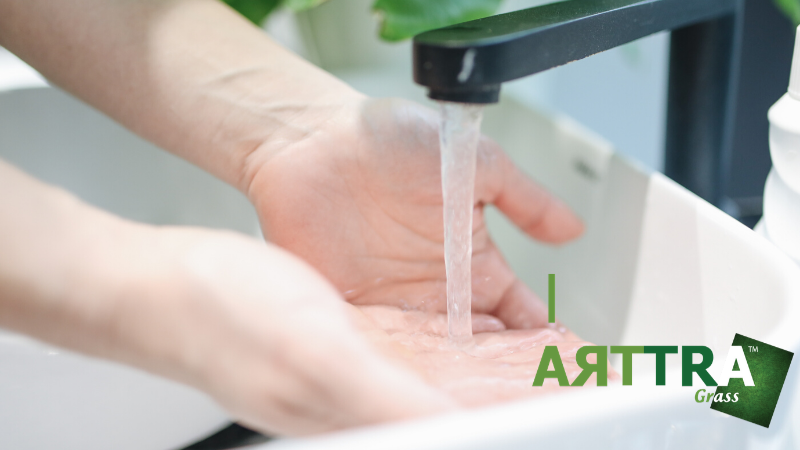 Covid-19 Corona Virus And Artificial Grass Installation In Your Garden
Corona Virus is a problem that the whole world is currently experiencing and there seem to be rising concern for artificial grass suppliers and potential customers.
We have learned that the Corona Virus started back in China however it has spread rapidly to Europe and the United States of America with little reports of cases in Africa. Most of artificial grass imported into the United Kingdom come from China and this has caused a bit of panic for local artificial grass installers. This should not be a major issue as precautions can be taken by professionals who have concerns of contracting the virus from their artificial turf rolls by washing their hands regularly.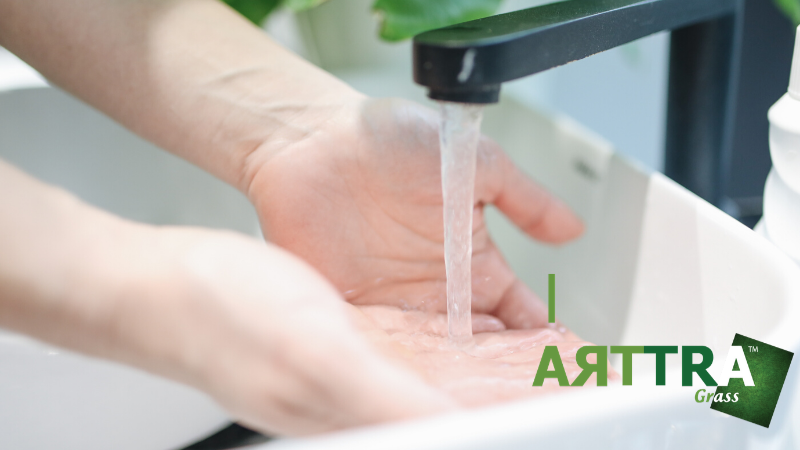 This is very unlikely and China manufacturers are making every effort that all end users are protected from this virus. The main issue that customers have expressed is the worry of any potential infected artificial grass installer visiting their home.
It is reasonable for anyone homeowner or potential customer to be concerned however a few precautions can be taken. If you are interested in installing artificial turf and have any worries then there are two options; Firstly, you can request a visit or survey in your absence and ask the installer to leave any samples in a safe place in your garden. Secondly, you could give access to the installer and remain at a distance without any contact with them. If you decide to go ahead with that particular company then every correspondence can be done via email and any payments done electronically. On the day or days of installation the householder or customer could decide to stay indoors and avoid any contact with the installer and may use their own discretion as to whether they want to offer any hospitality or access to their toilets, etc.
Artificial grass offers many benefits and completely enhances the look and feel of gardens. It injects a massive amount of greenery all year round, regardless of weather conditions and can last many years. Maintenance is minimal, even after severe weather conditions it require very minimal maintenance. Natural lawns will require mowing, feeding and watering whereas fake turf wouldn't.
Do not let the Covid-19 aka Corona Virus stop you from installing artificial grass in your garden this summer! For more advice on Covid-19 visit the NHS Website today.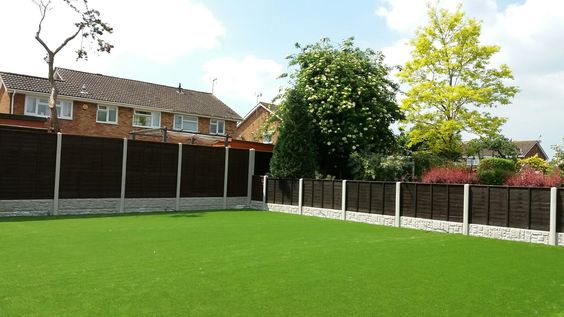 Fake Grass: Why New Developments in Milton Keynes Should Consider it
Any developer or home owner may never have thought about fake turf but they will understand the importance of a garden the impresses on every level. In the UK, we tend to love our gardens and lawns but times are changing because people don't have the time to maintain a lawn in the way that they used to and that means that gardens are being left to become overgrown and messy. However, the simple solution to this is fake turf.
Artificial grass is the perfect choice for homeowners and developers because it provides a solution to a growing problem – the fact that people do not want real grass. The solution provides and instant fix and that is why new developments in Milton Keynes should consider it.
Why Fake Turf Should Be Considered
Developers spend a lot of time and effort installing real grass and then it has to be looked after so that it continues to look good up to the point that a sale is made. There is no doubt that artificial grass will provide an easy way to create a lawn that will remain smart looking prior to being sold and after it has sold.
When potential buyers look at a property they can often be put off by a garden that requires maintenance because people like to lead an easy life. People also want something that is practical and that is what fake turf offers. It offers a practical solution for those who have pets and children because artificial grass is clean and smart looking and that means that it can be used with very little fuss or mess. It does not get boggy or muddy at all and that means that developers and homeowners will have a lawn that gives a house the "wow factor". It will instantly impress potential buyers because it stands out, looks good and enhances the look and feel of a house. In fact, it can often prove to be one of the main selling points and it is clear to see why.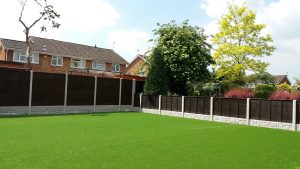 Unlike grass lawns, artificial grass can be easily created to fit any shape without the wait for grass to bed in and grow. For developers, they want a quick fix that instantly completes a property and that is something you do not get with real lawn. Once artificial grass is installed, it is in place and will never change. It will remain the same colour, it will not become worn looking and it will definitely look good for a number of years. Real grass is a continuous drain on money and time because it has to be cut, fed and treated throughout the year in order to make it look good and that can be a real nuisance.
So, new developments in Milton Keynes can really benefit from artificial grass. It is practical, easy to install, provides an instant improvement on the look of a property and it is durable. All of these things are important to potential homeowners and current homeowners and that is why artificial grass is the perfect solution.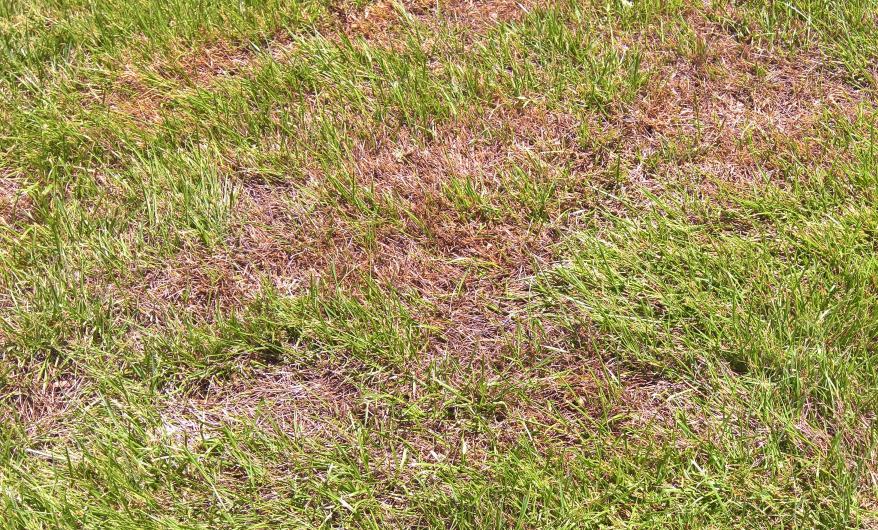 Install Artificial Grass: UK Heat Waves Leave Garden Lawns Dry
Whilst the idea to install artificial grass has not been on many people's minds, the current lovely weather being experienced in UK has been causing some garden lawn headaches for lots of homeowners around the country.
As mentioned on BBC Breakfast television this morning, lawns are the most resilient things in your garden so when there are no rains the lawns turn to be fine. However homeowners can install artificial grass in their backyard of your garden.
The sunny weather has been amazing but the heat has caused lawns of some homes in Britain to dry up. Some pictures of backyards with dried lawns were shown on the programme and they looked very dry. A comment made by the hosts was that it did not matter how often the householders watered their grass, it dried off.
A south facing garden always has a greater chance of its grass surviving than one that isn't and unfortunately in our experience as artificial grass specialists, the best solution for these ones has been to install artificial grass.
Why You Should Install Artificial Grass In Your Garden
The quality of artificial grass has improved in recent years and looks really natural. Synthetic turf has been around since the sixties but in recent years there has been some major improvements making it the ideal choice for a hassle-free life.
They come in different pile heights, density and colour shades so it is advisable to shop around and get lots of samples from a specialist supplier or installer.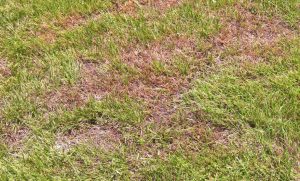 The last few weeks has been a period of sports, with the world cup and now Wimbledon tennis championships. Unlike the nicely manicured lawns of these sports facilities, most will return to see their gardens that are suffering from the drought and that could be very disappointing.
So if you would like to get your garden looking like the lawns at centre court or Sochi stadium then do some research and get some quotes on how much it costs to install artificial grass.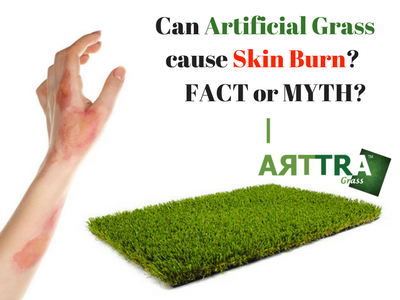 Skin Burn From Artificial Grass In Very Hot Conditions: Is It A Fact or Myth?
As much as we all love the sun, during the summer months we simply do not see enough of it. When it does appear it cause damage such as burning the skin or even melting your favourite ice cream but can it cause problems for artificial grass? The other question is that, can one get skin burn from artificial grass?
Many people are opting to install artificial grass as a way of making life easier for themselves as well as giving them a garden that they can enjoy all year round. The introduction of artificial grass brings with it many benefits, but one of the many questions people ask is whether it can get hot and can you get skin burn from artificial grass.
As mentioned, the sun can be damaging in many ways and we have all experienced what it is like to touch something that has been heated by the sun. Your patio furniture can become almost unusable when it is hot while your car steering wheel can be almost too hot to touch, not to mention how hot sand can get when you're trying to get to the sea for a cool down!
Around the garden, there is the potential for other areas of it to become hot such as your patio slabs which can be dangerous at times, especially for children and pets and so, this leads us onto artificial grass.
Yes it is made of a man made material and so, it is easy to understand why people would think that it could become hot and burn your skin but in reality, this is not the case. While it can become hot, never has any of our customers brought to our attention that they have suffered skin burn from artificial grass that we have installed in the past. The great thing about artificial grass is its durability and as part of this, it is designed to handle many different temperatures and conditions.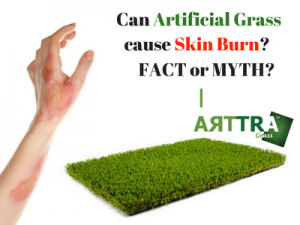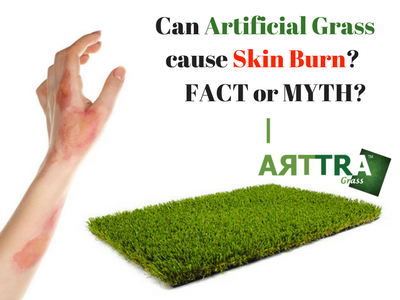 Of course, if artificial grass is heated to such a temperature it will melt but it tackles the heat of the sun perfectly well because it is developed to be useable at every time of the year. In fact, even homes in hot countries such as Dubai in the Middle East, Ghana in West Africa and South Africa are now deciding to install artificial grass as normal turf does not grow too well. This should tell you everything you need to know.
Another great feature of artificial grass is its ability to not only deal with the heat but also handle water very well. Unlike real turf, it will not turn to mud and will not leave your lawn looking like a slippery and dirty mess. Therefore, when the weather becomes incredibly hot, your lawn will not become hot and burn your skin because it is designed to handle the temperature but you can use it at the same time you decide to use a hosepipe to cool down the kids which is always a bonus – for you and them!
That is exactly why artificial grass is becoming common in so many gardens around the country. It has so many benefits, it really does make sense to put it in place.