milton keynes
now browsing by tag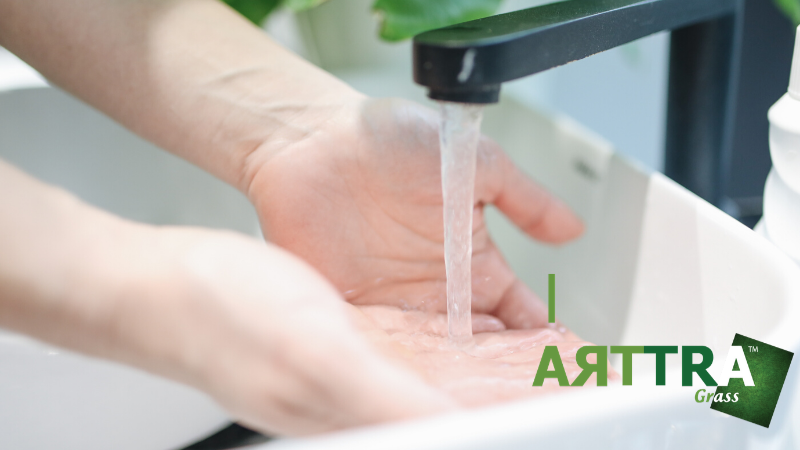 Covid-19 Corona Virus And Artificial Grass Installation In Your Garden
Corona Virus is a problem that the whole world is currently experiencing and there seem to be rising concern for artificial grass suppliers and potential customers.
We have learned that the Corona Virus started back in China however it has spread rapidly to Europe and the United States of America with little reports of cases in Africa. Most of artificial grass imported into the United Kingdom come from China and this has caused a bit of panic for local artificial grass installers. This should not be a major issue as precautions can be taken by professionals who have concerns of contracting the virus from their artificial turf rolls by washing their hands regularly.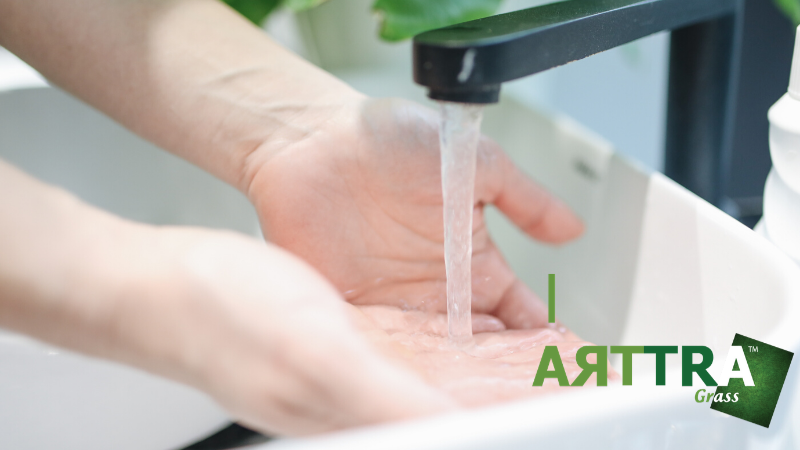 This is very unlikely and China manufacturers are making every effort that all end users are protected from this virus. The main issue that customers have expressed is the worry of any potential infected artificial grass installer visiting their home.
It is reasonable for anyone homeowner or potential customer to be concerned however a few precautions can be taken. If you are interested in installing artificial turf and have any worries then there are two options; Firstly, you can request a visit or survey in your absence and ask the installer to leave any samples in a safe place in your garden. Secondly, you could give access to the installer and remain at a distance without any contact with them. If you decide to go ahead with that particular company then every correspondence can be done via email and any payments done electronically. On the day or days of installation the householder or customer could decide to stay indoors and avoid any contact with the installer and may use their own discretion as to whether they want to offer any hospitality or access to their toilets, etc.
Artificial grass offers many benefits and completely enhances the look and feel of gardens. It injects a massive amount of greenery all year round, regardless of weather conditions and can last many years. Maintenance is minimal, even after severe weather conditions it require very minimal maintenance. Natural lawns will require mowing, feeding and watering whereas fake turf wouldn't.
Do not let the Covid-19 aka Corona Virus stop you from installing artificial grass in your garden this summer! For more advice on Covid-19 visit the NHS Website today.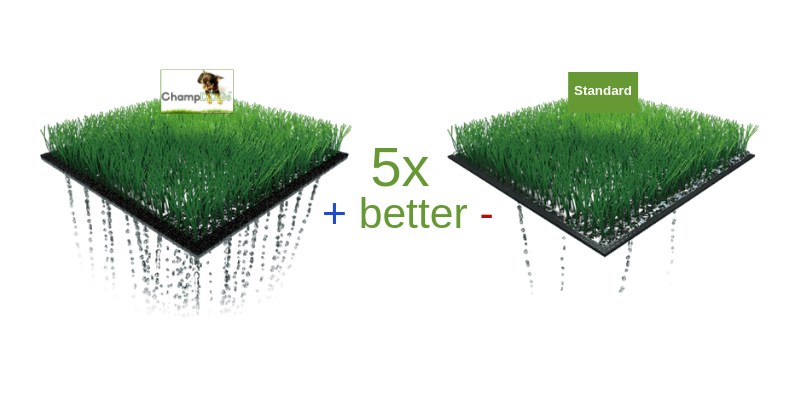 The New ARTTRAGrass ChampDogs-Turf Drains Five Times Quicker.
The ARTTRAGrass ChampDogs-Turf is a revolutionary design and it is 100% recyclable. It drains five time quicker than the usual artificial lawn.
Most artificial grass are manufactured with a latex backing and usually has a specific amount of holes in order to allow for water drainage. This is usually approximately 10cm intervals. ARTTRAGrass ChampDogs-Turf artificial grass backing is made out of polypropylene material. The main advantage of this polypropylene material is that it is water permeable and allows drainage at a rate of 5x more quicker than the backing that most artificial grass.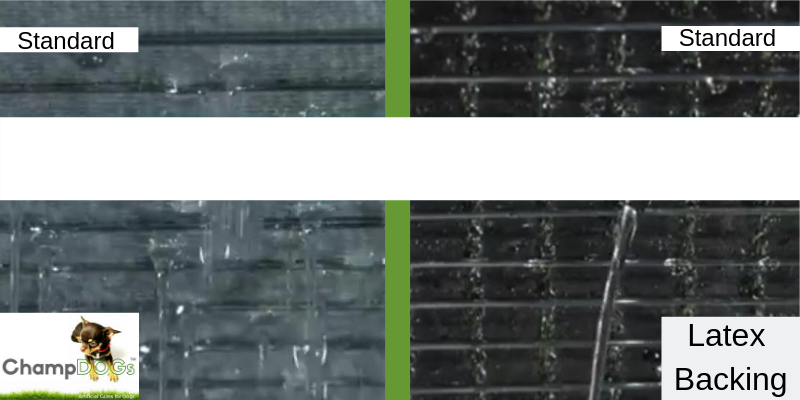 A majority of artificial grass have latex backing or SBR. SBR is also known as Styrene Butadiene Rubber and styrene is a chemical that can be toxic to humans organs such as the brain, liver and lungs.
A major aspect is that ARTTRAGrass ChampDogs-Turf Artificial grass desirable compared to other artificial turf as it is eco-friendly. The artificial grass yarns are made from polyethylene but there is no latex, polyurethane aka PU or coating used in the process of manufacturing. ChampDogs-Turf is made of 100% recyclable products.
IMAGE OF FRONT VIEW
ARTTRAGrass ChampDogs-Turf is Easy For installers To Carry
As installers we know how harsh the backing of artificial grass can be, especially when carrying it but the soft backing of ARTTRA ChampDogs-Turf is kind to the skin unlike latex backing. Another great advantage of the soft and smooth backing of ARTTRA ChampDogs-Turf is that there is no friction when the rolls are laying side by side. Artificial grass weighs quite a bit and is not exactly easy to move when piled up either in storage or in transit. Due to the excessive weight of the rolls installers turn to drag it during offloading their vans but this can prove difficult due to the nature of the ripped design of latex back turf. Now thanks to the ARTTRAGrass ChampDogs-Turf this issue has been eliminated as it is much lighter that the same on a latex backing. No more cuts or scratches of the skin.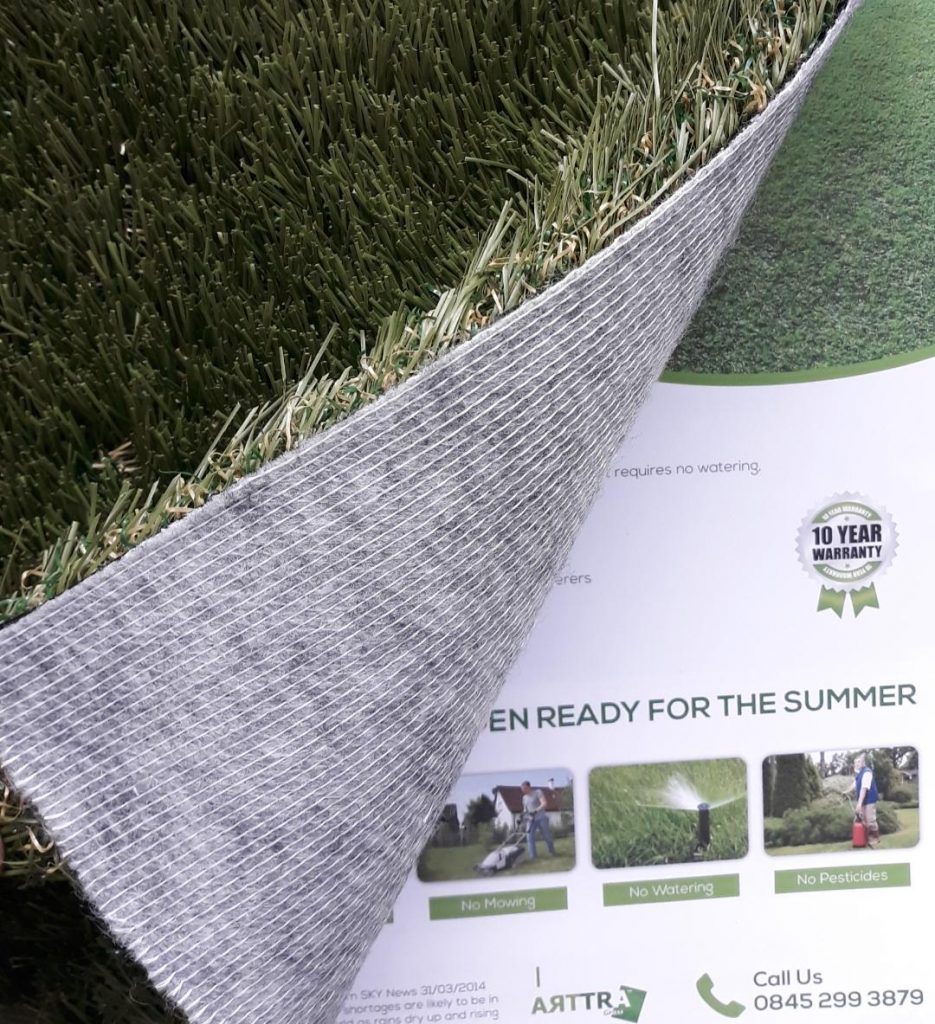 ARTTRAGrass ChampDogs-Turf is perfect for high traffic areas and is 100% stronger than standard artificial grass. ARTTRAGrass ChampDogs-Turf has exceptional tuft-lock, eliminating shredding and loss of the grass yarns. It features a high stitch count of 25,200 for square meter and has a pile height of 35mm. ARTTRAGrass ChampDogs-Turf is lush and has super-soft feel with a natural multi-green colour with monofilament fibres which creates an extremely and aesthetically pleasing lawn.
So if you are a dog owner in Milton Keynes and want to know more about how this product can be of benefit to you and your pooch, kindly get in touch today.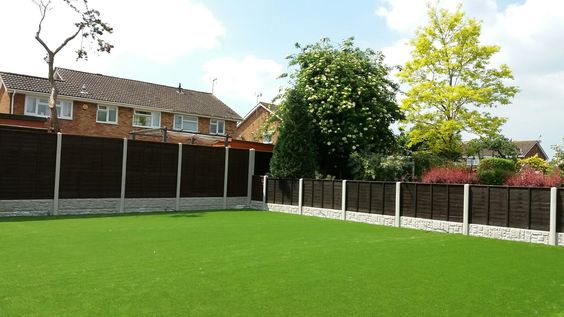 Fake Grass: Why New Developments in Milton Keynes Should Consider it
Any developer or home owner may never have thought about fake turf but they will understand the importance of a garden the impresses on every level. In the UK, we tend to love our gardens and lawns but times are changing because people don't have the time to maintain a lawn in the way that they used to and that means that gardens are being left to become overgrown and messy. However, the simple solution to this is fake turf.
Artificial grass is the perfect choice for homeowners and developers because it provides a solution to a growing problem – the fact that people do not want real grass. The solution provides and instant fix and that is why new developments in Milton Keynes should consider it.
Why Fake Turf Should Be Considered
Developers spend a lot of time and effort installing real grass and then it has to be looked after so that it continues to look good up to the point that a sale is made. There is no doubt that artificial grass will provide an easy way to create a lawn that will remain smart looking prior to being sold and after it has sold.
When potential buyers look at a property they can often be put off by a garden that requires maintenance because people like to lead an easy life. People also want something that is practical and that is what fake turf offers. It offers a practical solution for those who have pets and children because artificial grass is clean and smart looking and that means that it can be used with very little fuss or mess. It does not get boggy or muddy at all and that means that developers and homeowners will have a lawn that gives a house the "wow factor". It will instantly impress potential buyers because it stands out, looks good and enhances the look and feel of a house. In fact, it can often prove to be one of the main selling points and it is clear to see why.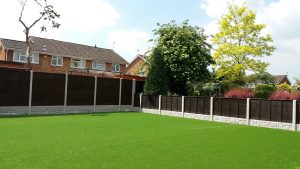 Unlike grass lawns, artificial grass can be easily created to fit any shape without the wait for grass to bed in and grow. For developers, they want a quick fix that instantly completes a property and that is something you do not get with real lawn. Once artificial grass is installed, it is in place and will never change. It will remain the same colour, it will not become worn looking and it will definitely look good for a number of years. Real grass is a continuous drain on money and time because it has to be cut, fed and treated throughout the year in order to make it look good and that can be a real nuisance.
So, new developments in Milton Keynes can really benefit from artificial grass. It is practical, easy to install, provides an instant improvement on the look of a property and it is durable. All of these things are important to potential homeowners and current homeowners and that is why artificial grass is the perfect solution.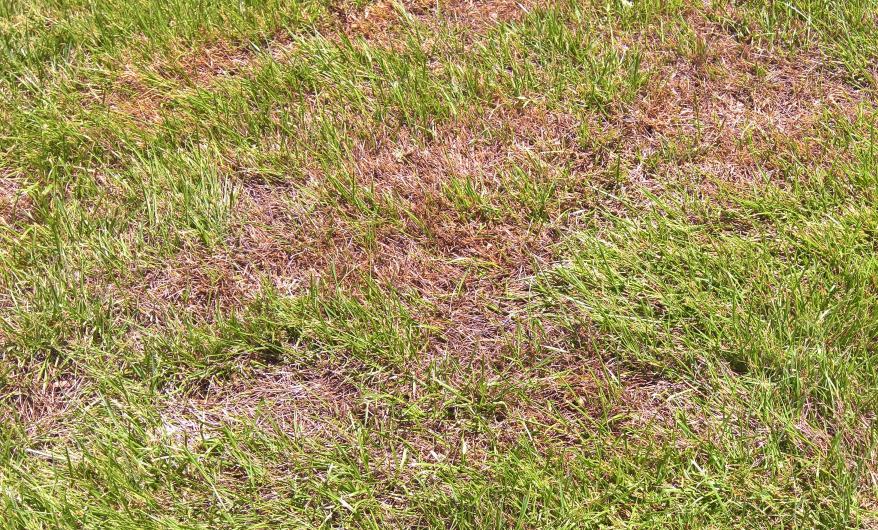 Install Artificial Grass: UK Heat Waves Leave Garden Lawns Dry
Whilst the idea to install artificial grass has not been on many people's minds, the current lovely weather being experienced in UK has been causing some garden lawn headaches for lots of homeowners around the country.
As mentioned on BBC Breakfast television this morning, lawns are the most resilient things in your garden so when there are no rains the lawns turn to be fine. However homeowners can install artificial grass in their backyard of your garden.
The sunny weather has been amazing but the heat has caused lawns of some homes in Britain to dry up. Some pictures of backyards with dried lawns were shown on the programme and they looked very dry. A comment made by the hosts was that it did not matter how often the householders watered their grass, it dried off.
A south facing garden always has a greater chance of its grass surviving than one that isn't and unfortunately in our experience as artificial grass specialists, the best solution for these ones has been to install artificial grass.
Why You Should Install Artificial Grass In Your Garden
The quality of artificial grass has improved in recent years and looks really natural. Synthetic turf has been around since the sixties but in recent years there has been some major improvements making it the ideal choice for a hassle-free life.
They come in different pile heights, density and colour shades so it is advisable to shop around and get lots of samples from a specialist supplier or installer.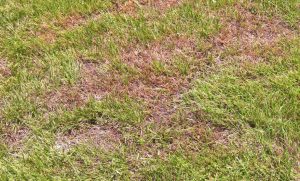 The last few weeks has been a period of sports, with the world cup and now Wimbledon tennis championships. Unlike the nicely manicured lawns of these sports facilities, most will return to see their gardens that are suffering from the drought and that could be very disappointing.
So if you would like to get your garden looking like the lawns at centre court or Sochi stadium then do some research and get some quotes on how much it costs to install artificial grass.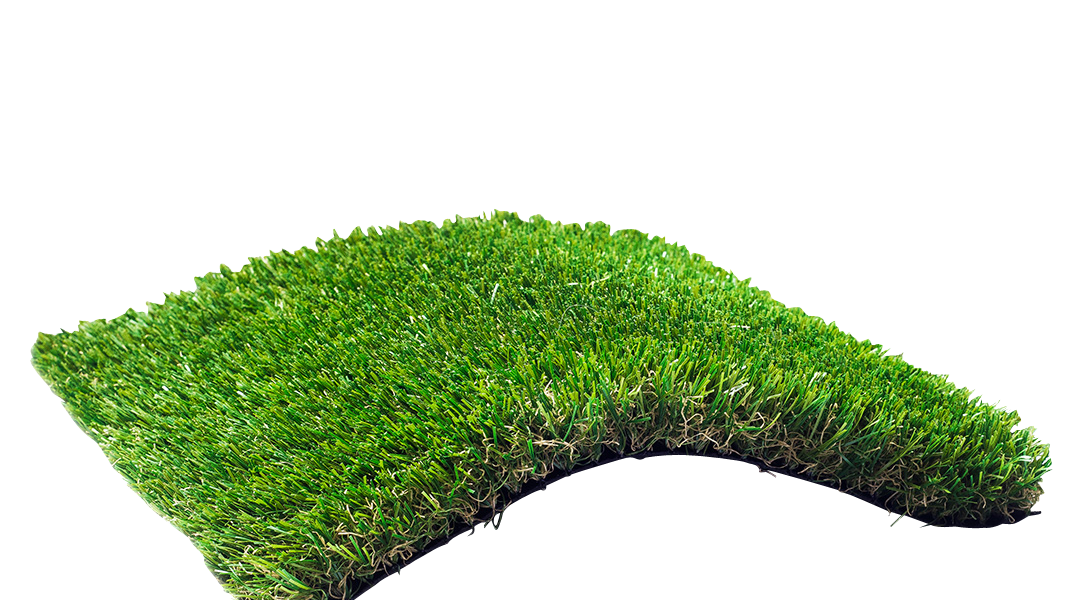 Fake Grass Installation In Milton Keynes: The Pros And Cons Of It All
When it comes to replacing real grass, it might often seem like a shame to replace it with something that is not natural and removes the real feel of grass but fake grass is so advanced that it looks and feels like the real thing. Many people toy with the ideal of installing artificial grass but then they think that it could ruin the look of their garden and detract from the beauty of nature but this is not strictly true. Of course, with anything like this, there are Pro's and Con's and understanding them is key to making the right decision. So, let's take a look at them and find out all there is to know about artificial grass.
Fake Grass Installation – The Pro's
Simplicity – It is simple to install when done by professionals and that means that it can be installed in just a matter of hours. Once the correct preparation work has been done, it can be rolled out and put in place – simple!
Looks Great – Artificial grass is bright, vibrant and looks so much like the real thing that it instantly looks great. It gives any home or property a lift and almost brings it surroundings to life.
Low Maintenance – Unlike real grass, it will not need cutting every few weeks during the warmer months. It will not require strimming and it certainly will not require seeding and feeding. Once it is put in place, it requires very little work other than a quick brush every now and again.
Durable – Artificial grass is durable because of its hard-wearing properties. It can take a lot of use and abuse from children, pets and vehicles. This makes it ideal for those areas that experience high levels of traffic.
Versatile – It can be used almost anywhere. From the garden to rooms and even indoor events. It has a level of versatility that other types of flooring cannot offer.
Fake Grass Installation – The Con's
It's not real – You know that it is artificial but you also know that it is not real and that is what many people want. Therefore, its artificial feel can often deter people from purchasing it even if it does not even feel artificial!
It will have to be replaced eventually – Artificial grass has a long life span and that means that once it is put in place it will stand the test of time. However, at some point in the future, it will need to be replaced.
It requires very little attention – Believe it or not, many people enjoy looking after their garden and tending to it. This means that artificial grass is not what they are looking for.
It is clear to see that artificial grass has far more advantages than disadvantages. This is why it has grown in popularity and is now being installed by so many people. Its versatility, durability and great looks make it a fantastic addition to any property and what's more is that it will certainly save you a lot of time when it comes to looking after it!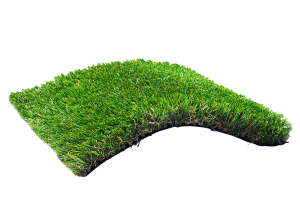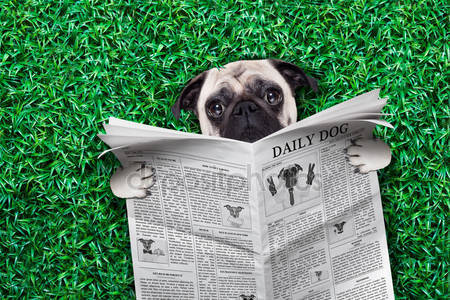 Artificial Grass For Dogs: The Best Way To Install In Milton Keynes
Dog lovers and home owners can now have a dog friendly artificial grass solution at home that means that the odours left by dogs in the garden can be eliminated and dealt with in a professional, safe and clean way.
For those who own dogs and have either real grass or a specific type of artificial grass, you will be well aware of just how much dog urine can smell after it builds up over several, weeks, months and even years. The smell can be rather strong and will only make you want to spend more time inside the home as opposed to outside and that is never great for people who have invested or want to invest in artificial grass.
However, there is now a solution that allows homeowners to let their dogs outside to use the toilet without the worry of disgusting odours. Specially designed dog friendly artificial grass can eliminate harmful bacteria and odours along with a special infill. All of this opens up a whole new world for dog owners and their gardens.
How do homeowners install dog friendly artificial grass in Milton Keynes?
First of all, homeowners should always consider using the services of a professional installer to ensure that the job is completed to a higher standard but when it comes to installing dog friendly artificial grass in Milton Keynes it requires a different approach.
Milton Keynes is known to have a high level of clay and that can instantly become a problem for drainage for normal gardens. However, the same can be said when installing dog friendly artificial grass such as ChampDOGs Artificial grass system. As this type of artificial grass is designed to help urine and other fluids drain away efficiently it means that further preparation is required for the groundworks. This means that more clay will have to be excavated so that there is less of a chance of any fluid sitting on the surface or just below the surface of the artifici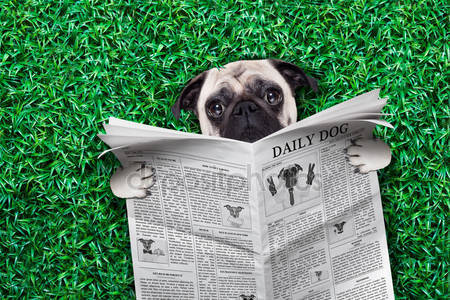 al grass where smells can linger and develop. This requires more man power and time to ensure that the correct work is carried out and then the installation technique is different to the usual way that artificial grass is installed. This is because the grass is designed in a certain way and requires expert knowledge to install it correctly so that is does the job it was designed to do. Following the installation, a special infill can be used that will further enhance the reduction of the smell of urine. The infill known as Zeofill helps to neutralise and remove the bacteria and odours and it works alongside the specially designed artificial grass.
Essentially, it is important that the correct preparation work is carried out before installing artificial grass for dogs as this will make a huge difference to the way in which it works. Failure to do so, will only result in the same odours lingering around the garden.